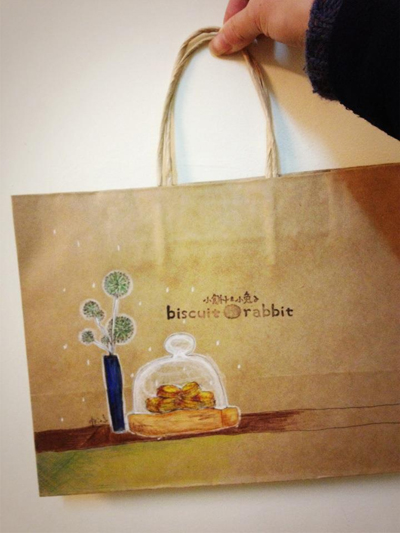 I love paper bags.
I will buy things only because I want to get the paper bags.
Somtimes it is the logo or just words on the bags that attracts me.
The reason why I love paper bags is because it could become
one of my tool to remember the life.
I could put on my colorful life on it and keep it.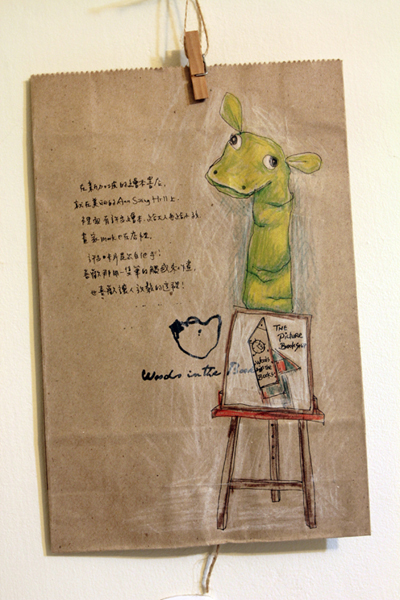 "Woods in the books" is a picture book store in Singapore.
Little store but full of many colors, and there are also many puppets and illustrations.
You could find many picture books in English and also in Chinese, all very attractive!
I like this place because I will be surrounded by many colors and childishness.
That really makes me feel good.
Because the store is not allow to take pictures inside, I choose to draw.
There was a dragon puppet standing infront of the shop's door,
I then drew down the dragon on the paper bag which loaded the post card I brought.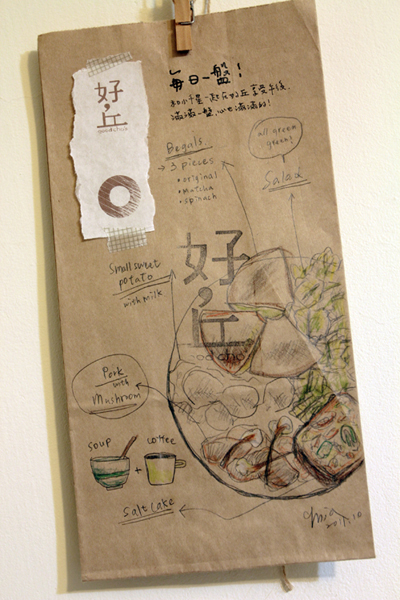 The date with Chico, we went to "good chos" in Taipei.
It was what I had that afternoon, "a dish of everyday".
The plentiful looking of this dish made me want to draw it down.
Just right on the paper bag with big words of "good chos".
And the piece white paper was tore from a paper bag with a delicious bagel.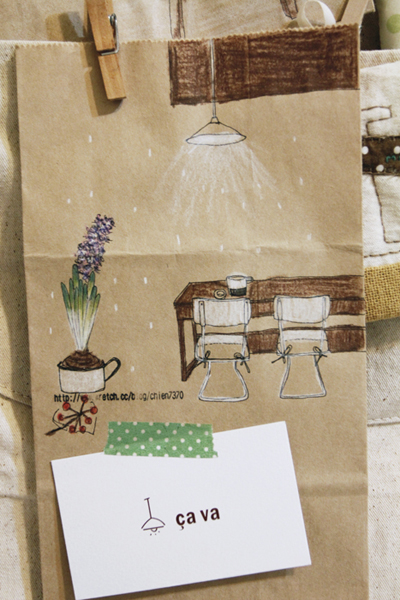 ca va, a new open coffee shop in HsinChu.
If you say there is nothing, then you must didn't really look at it diligently.
It was a night with page and goofy, we chatted together for a long time.
I will say, it was a rare and
talkative
night.
ca va in the night, under a lamp of light,
I like the purple hyacinthus beside the window.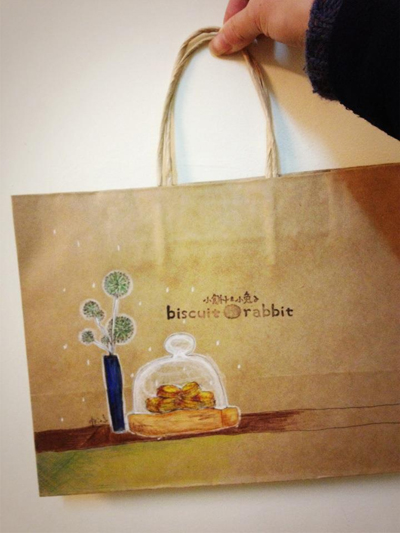 Butterangel and I had a evening tea dating at "Floret" during Chinese new year vacation.
We were lucky to meet the boss, Fu, that night,
and also I was recognized by two visitors in the store.
We chatted together happily , infront of the bar and near the window.
Long time no see, "Floret" had a new look!
It become more handmade feeling, more unique and less commercial feeling.
I brought away one bag with me, what's inside is delicious cookies,
and what's outside is that night with smooth wind and the good smell of scones on the bar.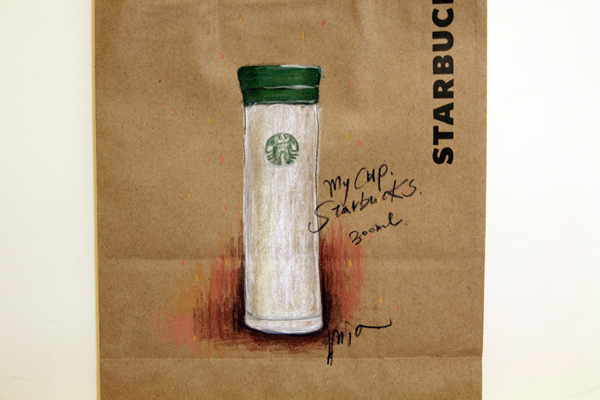 My new tumbler from Starbucks! I love it since I saw it at the first sight.
And I was just looking for this kind of small tumbler which I could bring it with me.
When I saw it first time, I just thought that it is my green, it is my size!
It was just too great!
I could not help but drawing down the tumbler on the Starbucks paper bag.