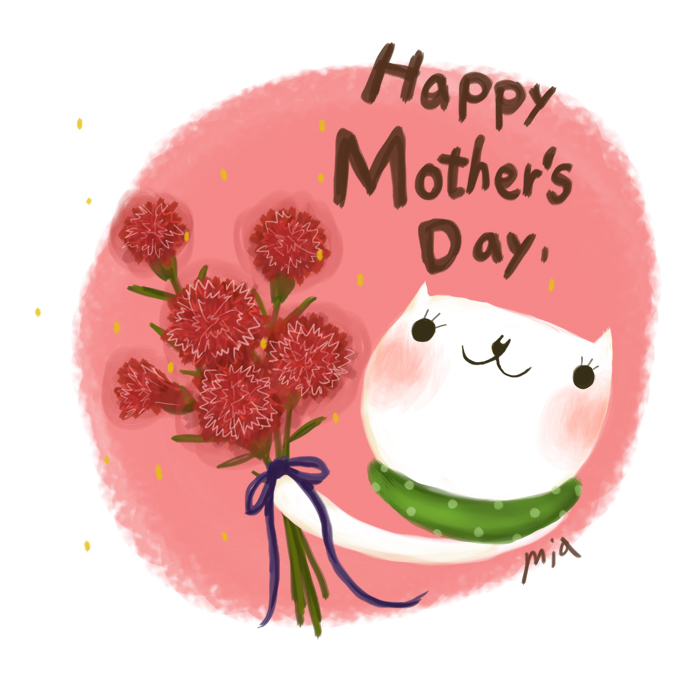 For my Mom, and for all the Mother in the world,
thank you for everything you gave to me.
The larger age I have, the more reflection from my Mom I could find on me.
And I started to realize "Mother" really affected me a lot.
To speak out some thing nauseating is really difficult for me.
And I am not the sweet style daughter, that will make me feel shy.
But I still want to say it from my heart: Thank you for every thing, Mom!
Please receive my painting as the appreciation in my heart.

Today, don't forget to say thank you to your Mother!
You are welcome to share this painting, copy and save it!
And if could, please put my blog website as a reference.