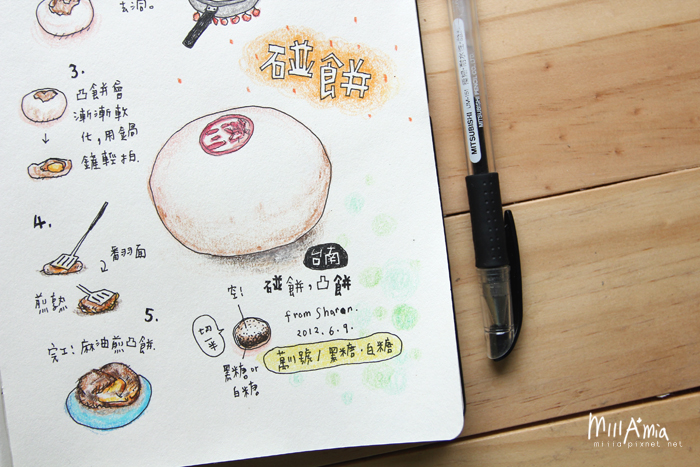 So happy that I met teacher Sharon!
Although we just had a short talk but I goet a big encouragement.
And~ recently I really have tje fate with Tainan.
Sharon brought a traditional cookie from Tainan to me,
and she also shared with me the story about this cookie.
I love this Tainan traditional cookie, protruding cake.
(if transleted from the meaning of it's Chinese name.)
I like it's taste and the cute shape like a ball.
Last time when I went to Tainan I didn't have the chance to buy one,
but now, Sharon brought one for me!
So I decide to make a good understanding to this cake,
and also understand how to eat it in a traditional way.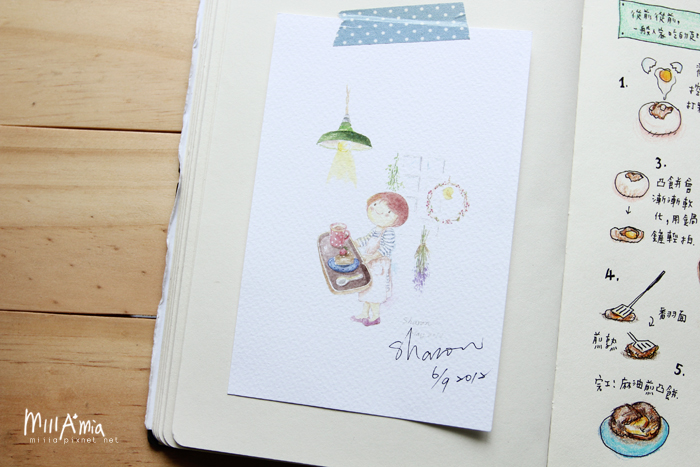 I asked Sharon to sign her name for me on her drawing postcard.
It is the coffee shop, Pain de mie, in Hsinchu.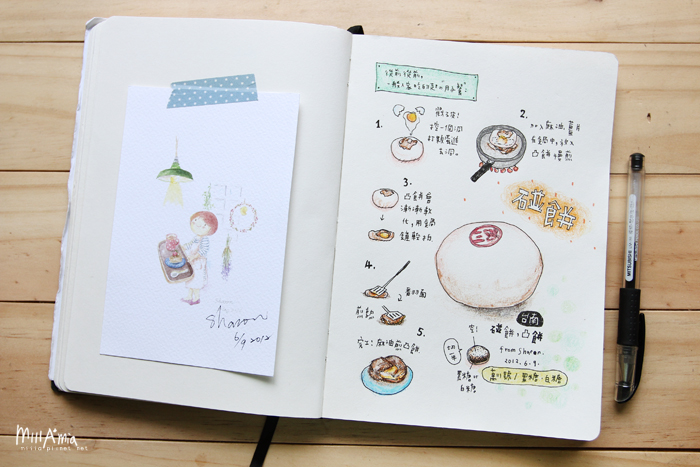 Following is the traditional way to eat the cookie.
Actually it is a kind of cheap food for confinement in childbirth.
It taste sweet and salty with sesame oil.
You could try if you have a protruding cake.
(I put the English steps belowing the picture
since all the words in the photo in Chinese.)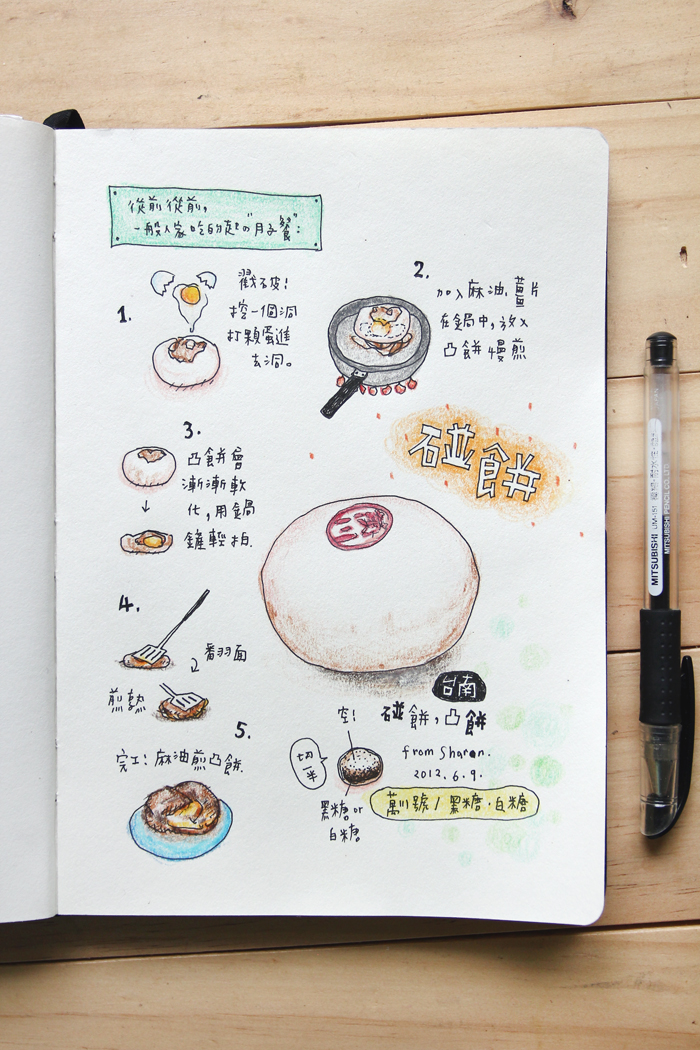 A traditional sweet dessert in Tainan.
And for its traditional way to taste it:
1. poke the cake from the top(it is hollow actually)
and put an egg into it.
2. put some sesame oil and ginger in the pot,
then put the cake with
small boiling
.
3. the cake will soften after few minutes.
4. use
the spatula
patting smoothly on both sides.
Makeing the cake Cooked.
5. Finish it! It will become a
crispy
dessert.